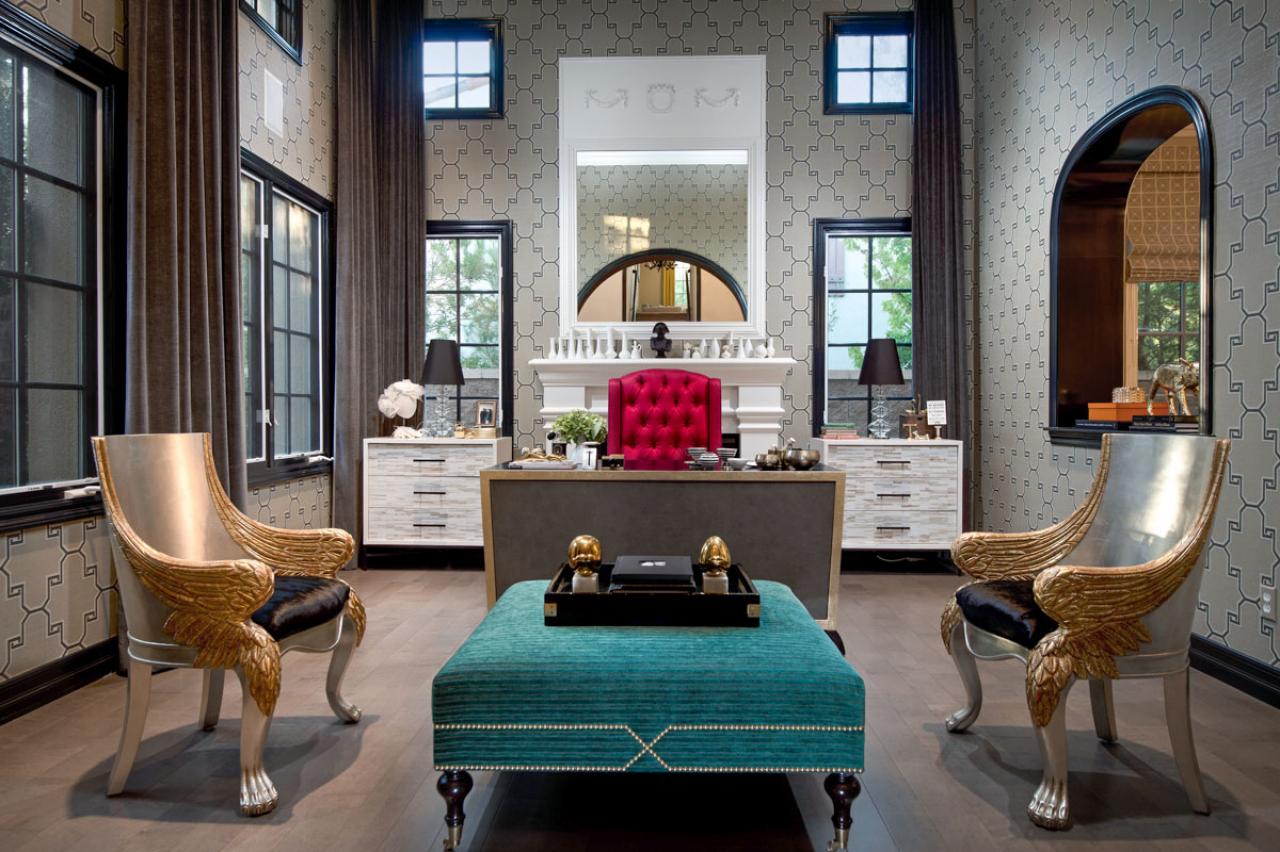 Wouldn't we all like to have a spacious, indulgent temple of industry like this in our homes? We tell ourselves that surely we'd work harder and accomplish more in such a space – or at the very least everyone would think so and isn't that what matters in the end? But join me back on earth and together we can face the reality that an office such as this is probably not all that realistic. And contrary to what I facetiously stated, an office space that makes us look good in front of others isn't really the end goal. The purpose of any office space should be productivity. And there are many ways to create a productive working atmosphere without large spaces and fancy accoutrements. Here are our top 5 tips for making the most of any home workspace environment.
1. Determine the best space available
As much as we'd all love to have a whole room dedicated to a home office, the reality is that a home office space doesn't have to be big to be functional. Evaluate the bare essentials you require for a functional work space and hunt for viable spaces in your home. A perfectly complete home office can occupy a single wall using shelves as desk and storage space or it can be tucked into an open corner with just a desk and cabinet. You can separate your workspace from the rest of a room with a folding screen that can double as an organizational pinboard.
2. Declutter and keep it organized
When your workspace is disorganized and cluttered, it can be hard to get anything accomplished. You can declutter your desk area with the use of shelf space overhead and baskets underneath. For frequently used supplies, a pegboard can be a creative storage option that keeps items within reach but off the deskspace. Or you can collect desktop items in old jam jars for a quick, inexpensive solution. Lastly, dividing drawer space into compartments can keep smaller office supplies organized and easy to use.
3. But don't be afraid to have fun
Your home office doesn't have to mean serious business. Studies of corporate spaces show that when employees are allowed to personalize their work area they are much more productive. Increase your productivity by adding personal touches to your home office space. Add splashes of your favorite colors, lay down a patterned rug, put up pictures of family and friends.
4. Let in the Light
This tip also comes from the corporate world. The University of Illinois in collaboration with Northwestern Medicine conducted a study that proved the positive effects of natural sunlight on workers. Those with windows in their work spaces reported having more energy than those who didn't. Reinvigorate your work efforts by creating a home office with a view.
5. Take it Mobile
For some, always working in the same area can be stifling to good ideas and productive work habits. You may find that varying your surroundings can lead to a fresh outlook and revitalize your work. You can make your office space mobile with a desktop tray that you can take anywhere in your home.
We hope these ideas have led to aspirations for your home office space that feel achievable. Let us know what you have done or plan to do to make your home office the best it can be.